$30 Control D 2-Year Subscription Block Ads,Tracking, Unsafe contents, Unblock Services
There's a new player on the block when it comes to controlling your online activities- Control D. This service provides an easy and efficient way to take back control of your browsing experience by blocking ads, protecting your family, and speeding up your browsing time.
Control D is a service that can be used to block ads on all of your devices- computer, phone, or tablet.
Control D also provides a great way to protect your family while they are online. With Control D, you can set parental controls for each device in your home. You decide what content is appropriate for each age group and then Control D takes care of the rest!
It can blocks ads and tracking.
It can block social media networks that you don't like to see.
It can block the contents don't available for children.
It can block malware
When it comes to online privacy and security, Control D is one of the best options available. In addition to blocking ads and tracking, Control D can also block malware and unsafe content. And, it also has the best feature that is VPN service, which can unblock geo-restricted content.
Features
Browse faster. Enhanced security & performance
Improve productivity. Enforce a productivity schedule that you create, blocking the stuff you don't want to see, when you don't want to see it
Keep your kids safe. Gives you the tools to help your kids navigate the Internet safely
Different devices, different rules. Create unique browsing profiles for all your family devices, all under one account
Multiple devices. Complete security on up to 10 devices
Unlimited Usage
15 Blocking Categories
10,000 Custom Rules
Block 400+ Services
Unblock 200+ Services
Multi-Profile Support
Support 10 Devices
Default Location
Offer Details
Length of access: 2 years
Redemption deadline: redeem your code within 30 days of purchase
Access Options: desktop or mobile
Max number of device(s): 10
Only available to new users
Updates included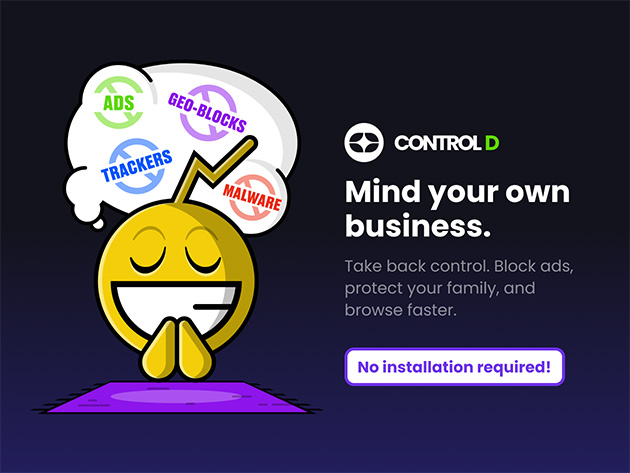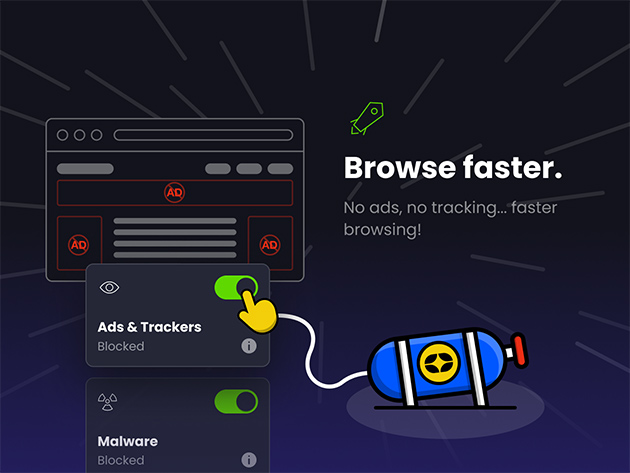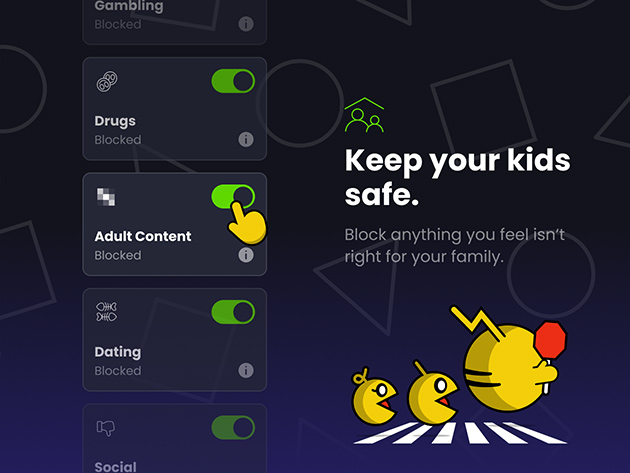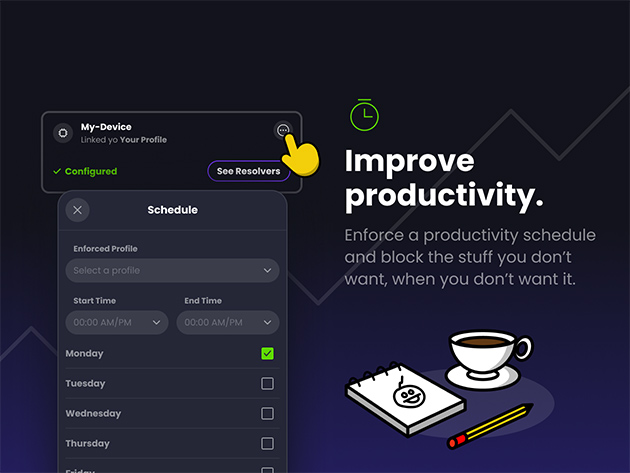 Visit controld.com for more details.
Control D is a one-click solution to anyone who wants to take back control over their lives, increase their productivity, and increase total achievement. With Control D services, you can block ads, protect your family, or visit the Internet faster with just a few taps of your device's screen.
DNS configuration: https://controld.com/free-dns
In conclusion, If you're looking for a comprehensive ad blocker, tracking blocker, malware blocker, and unsafe content blocker, Control D is the solution for you. In addition to its impressive ad and tracking blocking capabilities, Control D also offers a VPN feature to unblock any GEO-restricted content. This makes it the perfect solution for those who want to keep their data private and secure.